Swallow it!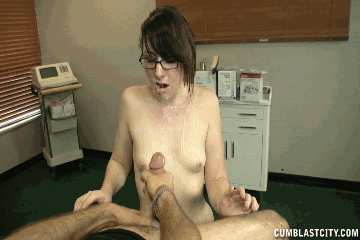 When Billy goes to see the nurse about his bum leg, he also tells nurse Dakota about his ejaculation problem. He can cum a lot more than most guys. Dakota is in shock, and curious. She closes the door behind her and starts jerking his throbbing dick to see for herself.
highball325 reblogged this from cumshotgifs and added:

If I shot a load like that I'd pass out.